Sewer Scope Inspection in Berkeley & Oakland
Sewer scope inspections are a good idea to get if you have an older home or are going to invest in one. A long camera with a light is sent into the sewer line to see if there are any problems with the sewer. The images from the camera could be sent right to a monitor or recorded to be viewed later.
Sewer Scope inspections for your home can range in price depending on certain factors. Factors ranging from the length of the pipes, local rates, whether the inspection is done as a separate job or combined with another job.
The Advantages of Trenchless Sewer Repair & Service
Leaks
Broken Joints
Collapsed Pipes
Corrosion on Pipes
Blockages
Intruding Roots
Cracks in the Sewer Line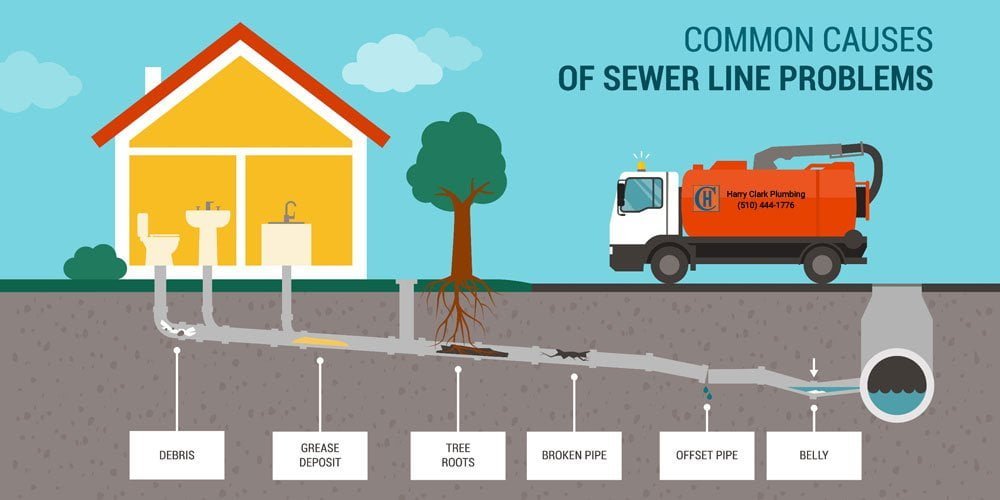 It is extremely important to have your sewer inspected.
Eliminate These Common Issues with Our Sewer Scope Inspections
Sewage Backup into Residential or Commercial Building
Property Damage Due To Backup
Sewage backup can cost thousands of dollars to repair property damage.
If you need your sewer inspected call the experts at Harry Clark Plumbing today!